Inside the News Net
Sierra Madre Business Web Pages ($125/year, with dedicated domain name, add $50 - Sierra Madre businesses only)
---
Premium Advertiser Web Pages ($250/year, with dedicated domain name, add $50 - non-Sierra Madre businesses allowed, includes premium link placement and logo)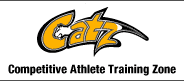 **************
*************
---
Arnold's Frontier Hardware & Gifts
Body Shop Private Fitness Studio
Carmen Thibault, Sotheby's International Realty
Rambo, Century 21 Village Realty
Gem Plumbing, Heating and Air Conditioning
Gwen Gordon, Fine Art/Graphic Design Solutions
Hands 2 Health Wellness Center, Dr. Teresa Smith, Chiropractor
Harlequin Art Gallery and Restoration
Moe's Automotive Service Center
Redstone Commercial Real Estate
Reni Rose, Prudential CA Realty
Ruth Richardson, Fine/Portrait Artist
Friends of the Sierra Madre Library Annual Wine and Cuisine Tasting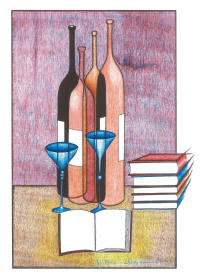 This Year's Event:
41st Annual Wine and Cuisine Tasting
Friday, Feb. 18th, 7pm to 9:30pm
Alverno High School, Villa del Sol D'Oro, 200 N. Michillinda Ave., Sierra Madre
Drinking good wine with good food in good company is one of life's most civilized pleasures."--- Michael Broadbent
Now, picture your civilized self strolling around a pure Italian Renaissance Villa tantalizing your "educated palette" with fine wine and cuisine from your favorite restaurants. Impress your friends with statements such as "I can get red wine stains out of that." Add to that, live music, magicians and artwork of local artists, and it's an evening not to be missed.
You may have guessed, we're describing the 41st Annual Wine and Cuisine tasting event hosted by the Sierra Madre Friends of the Library. The always-popular evening will take place at the Alverno High School Villa, 200 N Michillinda Avenue, on Friday, February 18 7:00p – 9:30p. General entry tickets at a cost of $60 will allow entry at 7:00, but Premier admission will allow 100 folk an early entry at 6:00 and include many new surprises.
Tickets can be purchased at Arnold's Hardware, The Bottle Shop, Iris Intrigue, and Savor the Flavor. You can also pick up tickets at the Sierra Madre Library, or on-line at www.sierramadrelibraryfriends.org. As you can imagine, this event sells out, so purchase early and often.
In addition to attending one of the social highlights of the year, and "educate" your palette, you'll enable the Friends to support your library services and programs. This past year The Friends of the Sierra Madre Library provided over $58,000 for equipment upgrades and improvements.