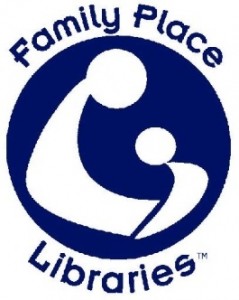 Press Release posted 8/10/12 – Registration is now open for Sierra Madre Public Library's popular Parent/Child workshop series, slated for September 6, 13, 20, 27, and October 4.
Sessions will take place at the Library on consecutive Thursdays from 10 to 11:30 a.m. and will be interactive including toys, crafts, books and play in addition to discussions of parenting issues and concerns.
The parenting workshop will feature noted resource professionals from the community and each session will feature a different aspect of parenting, including early literacy, speech, hearing and language development, child development, nutrition, music, play, and health.
Families with children ages 36 months and younger are encouraged to register now as past workshops have filled up fast. Enrollment is free, but in-person pre-registration at the Library is required to ensure a spot in the program.
This project is supported by the U.S. Institute of Museum and Library Services under the provisions of the Library Services and Technology Act, administered in California by the State Librarian.
For more information, please call Meegan Tosh, Youth Services Librarian at (626) 355-7186.  The Sierra MadrePublic Library is located at 440 West Sierra Madre Boulevard in Sierra Madre.  www.sierramadre.lib.ca.us