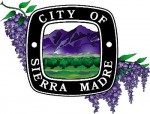 Press Release posted 11/14/12 – The City of Sierra Madre City Hall, Public Library, and Community Services Offices will be closed for the Thanksgiving holiday from Thursday, November 22 through Sunday, November 25, 2012.
Water customers can pay their bill online, recreation enthusiast can register for program and events online and Library patrons will still have access to online databases, catalog searches and book renewals, and they can still return materials at the outside book drop in front of the Library.
We wish you and your family a Happy Thanksgiving.