Good News From SMPD – Drunk Driving Prevention and Overnight Parking Permit Moratorium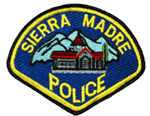 Posted 12/23/12 – According to Sierra Madre Police Chief Larry Giannone, the PD will not be enforcing the overnight parking restriction through the holidays, so your out of town guests do NOT need to go online and pay for an overnight parking permit, at least until after the new year.
Also, for those who might find themselves a little overly "spirited" the next few days – there is an alternative to driving drunk.  The City's contracted towing agency, Jan's Towing, has a no cost "Don't Drive Drunk"  program.  They'll give you AND YOUR CAR a lift home, up to 7 miles in their service area.  Call (626) 334-1383 for more information.