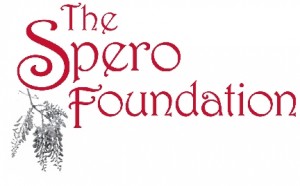 Press Release posted 7/11/13 – The Spero Foundation and the Sierra Madre Fourth of July Committee welcomed over 200 participants to this year's 3rd Annual Fire Cracker Fun Run.  At the request of many runners last year, the course was designed to be an official 5K run; however, in keeping with the model "Fun Run" there was no official time but there was definitely a race for the finish line.
This year the city of Sierra Madre had 102 of the registered runners; other cities represented included;  Monrovia, Arcadia, Bradbury, LA Canada, La Crescenta, South Pasadena, San Gabriel, Temple City, Orange, Pasadena and Los Angeles.  The Fun Run also welcomed runners from Arizona, Illinois, Oregon and Wisconsin.
The Spero Foundation would like to thank generous event sponsors; Foothill HomeCare Partners, Active Rehabilitation, Congress Medical Associates, Road ID, Savor The Flavor, Frank & Patricia Hall, Leonora Moss, Peppertree Grill, Prudential Realty, Sierra Madre Community Foundation, Sierra Madre Kiwanis Club, Sierra Madre Pizza Company and Crystal Geyser.
Additional thanks go out to the Sierra Madre Fourth of July Committee & all their volunteer and city staff for making the day such a huge success. Runners also enjoyed the San Gabriel Valley Water District booth which featured their prize wheel and water conservation materials.
Tom Augustin was the overall winner crossing the finish line at 20 minutes flat.  Other recorded finishers include these top 2013 runners:
Category: Men
1st place Tom Augustin 20:00 from Monrovia
2nd Place Steve Espinosa 20:09 from Monrovia
3rd Place Chris Yarranton 20:50 from San Diego
Category: Women
1st place Sarah Schneider 22:35 from Pasadena
2nd place Tracy Sullivan 23:19 from Sierra Madre
3rd place Katherine Nolte 23:32 from La Crescenta
Category: Youth
1st  placeMaxwell Fackrell 24:56 from Altadena
2nd place Maxwell Gross 27:42 from Sierra Madre
3rd place Kiley Wilson 27:42 from Monrovia
If you would like more information on the Spero Foundation; we welcome you to visit our website at www.thesperofoundation.org or contact us at PO Box 1295, Sierra Madre, CA 91025 or (626) 355-HOPE.
We again thank everyone for their support and are looking forward to next year's Fun Run….bring your Cross Fit Team, your water polo team or your family to the 4th Annual Fire Cracker Fun Run…mark your calendars for July 4th 2014 and remember to register early so we can assure you will receive one of our Fire Cracker Fun Run Shirts.