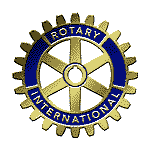 Posted 7/21/13 – The Sierra  Madre Rotary Club  is pleased to offer mini grants, up to $500, to help with projects that will benefit the community.
If you wish to apply for a mini grant, Proposals should include:
Title
Point of contact (name, phone, email and address)
A Brief description of the project
How the project encourage & fosters your ideal of service
Who in the community will be served.
Please include your total budget, amount requested, whether any additional help is needed (such as labor).
Applications may be mailed to
Rotary Club of Sierra Madre
P.O. Box 863
Sierra Madre, CA 91025
or emailed to  sierramadrerotary@hotmail.com