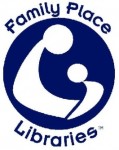 Sierra Madre Public Library is pleased to announce a new program for families and children from birth through three years of age.  A five-week Parent/Child Workshop will be held at the Library on six consecutive Wednesdays: March 2, 9, 16, 23 and 30, from 6:30 p.m. – 8:00 p.m.  Community resource personnel will discuss parenting issues, questions and concerns. The workshop is designed to be interactive, and will include toys, crafts, books and play.
To qualify for this program, children's birthdays must fall between January 2008 and February 2011.  Each session of the series will feature a different aspect of parenting, including child development, music, play, nutrition, and safety. Topics covered will include early literacy, speech, hearing and language development, child development, nutrition, music, play, and health.
 The Parent/Child Workshop is set up as a one-to-one program with a child and his or her  adult caregiver. The only exceptions will be for twins or two children in the same family who fit the age requirement. In these cases, the Library suggests that another adult be present to lend a hand.
 In-person pre-registration at the Library is required to ensure a spot in the workshop series. Come in now to sign up for this new program.
 This project is supported in whole or part by the U.S. Institute of Museum and Library Services under the provisions of the Library Services and Technology Act, administered in California by the State Librarian.
 The Sierra Madre Public Library is located at 440 West Sierra Madre Boulevard in Sierra Madre. www.sierramadre.lib.ca.us. For more information, please call Meegan Tosh, Youth Services Librarian at (626) 355-7186.