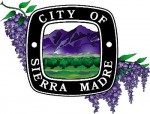 Press Release posted 2/10/14 – The Energy, Environment and Natural Resources Commission is seeking the public's input on the future of Sierra Madre's Community Forest. Workshops have been scheduled for:
Thursday, February 13th, 6:30pm to 8:30pm at the City Hall Council Chambers
Thursday, February 27th, 6:30pm to 8:30pm at the City Hall Council Chambers
Funded by a grant from the State's CalFire Agency, the creation of a Management Plan is underway to guide Sierra Madre's management of the Community Forest to benefit future generations. Cy Carlberg & Associates Arborists firm has been contracted to assist with the creation of the plan, and will be presenting many interesting facts about the current state of trees in the City as well as some very important considerations for maintaining this important natural resource for the future.
There will be a presentation and ample time to ask questions and provide your very important input.
For additional information, please contact the City of Sierra Madre Public Works Department at 626-355-7135 ext. 803.