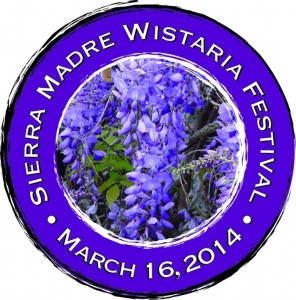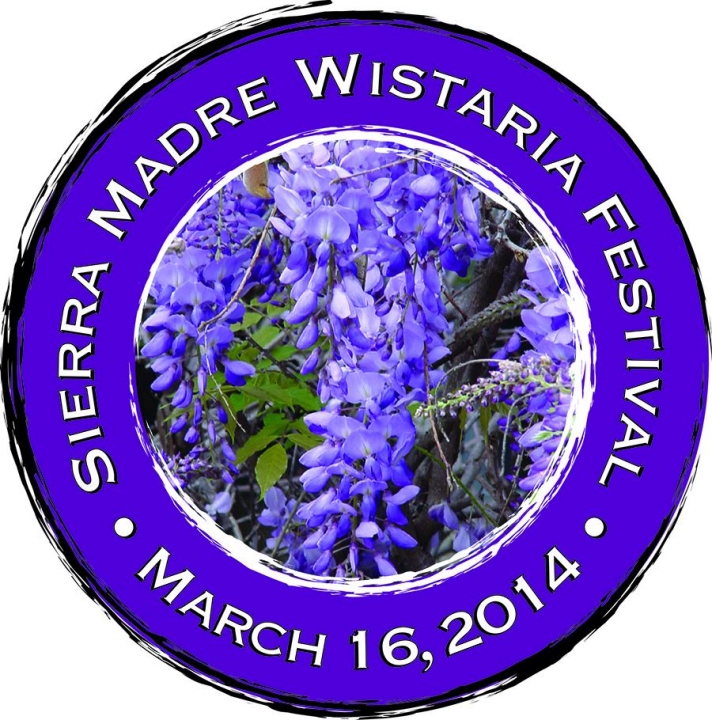 Press Release posted 2/23/14 – The Sierra Madre Chamber of Commerce will hold its annual Wistaria Festival on Sunday, March 16, 2014. The festival first began in the early 20th century, drawing as many as 100,000 people over an extended period of time. Now the vine, which is on private property, is available to the public for viewing only one day a year, this year on the 16th. Crowds in excess of 10,000 people are expected.
The Guinness Book of World Records has certified the vine as the world's largest blossoming plant, and estimates that at its peak, the vine had as many as 1.5 million blooms, weighed 250 tons, and covered more than an acre of ground. The vine is so large that it encompasses the better part of two properties.  At one point the vine, which was originally planted in 1894, actually destroyed a structure on one of the properties, which crumbled under its weight.
In addition to the vine viewing, downtown Sierra Madre is transformed into an arts and craft fair for the day, with more than 100 artisans and crafters displaying their work at booths on the town's two main streets.  Local shops and restaurants will be serving the delightful cuisine Sierra Madre has become known for.  Since the surge in popularity of outdoor dining in the 1990s, Sierra Madre has had a reputation throughout the Los Angeles area as a great place to dine al fresco with a spectacular view of the San Gabriel mountains just to the north. There's something for every taste, with a variety of international flavors at the local eateries, Mexican, Italian, Thai, and California Continental cuisines.
A dozen musical acts will be performing at five outdoor venues that ranges from solo acoustic guitar and vocals, to blues rock, country rock and more.  The downtown festival is free to all who attend. Viewing of the vine is also free of charge, but due to the steep uphill climb to the private properties and limited parking in the vicinity of the vine, it is recommended that visitors enjoy a ride in the shuttle buses provided for their comfort. Tickets for the shuttle are $15 round-trip when purchased in advance. Seniors over 65 and children 6- 12 are $7.
Because the vine is on private property, it is not ADA compliant. Due to the hilly terrain, the site will not accommodate wheelchairs, strollers or people with limited mobility.
Shuttle tickets can be purchased online and printed on your home computer up to and including the day of the event. Visit www.2014wistariafestival.eventbrite.com to purchase your tickets.
The Wistaria Festival is sponsored by the Sierra Madre Chamber of Commerce, with assistance from Chamber Sponsors Athens Services, Southern California Edison, The Kensington Group and The Mountain Views News.