Motivational Speaker Jimmy Weldon To Speak At Hart Park House Senior Center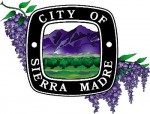 Press Release posted 11/5/14 – On Wednesday, November 19th at 1:00pm author and speaker, Jimmy Weldon, with his faithful sidekick, Webster Webfoot, will share laughter and stories, hoping to motivate his audiences to achieve their ultimate dreams.
Mr. Weldon is an accomplished actor and former television host of the first children's program in the Dallas/Fort Worth area.  His career spans nearly 60 years, but he is best known as the voice of the Hanna-Barbera cartoon character "Yakky Doodle" in the Yogi Bear series. Come join us for laughter and inspiration at the Hart Park House Senior Center, 222 W. Sierra Madre Blvd. Limited seating available, please RSVP by Saturday, November 15th by calling 626.355.7394.