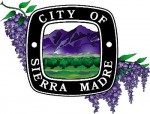 Press Releases posted 2/13/15 – The City has recently posted some press releases, see below:
VFW Donates to Veterans Health Clinic, Seeks More Funding – Sierra Madre's VFW Post 3208 has pledged $10,000 towards a new Veterans Health Clinic at PCC and is asking our community to join the cause to bring accessible healthcare to our veterans. To assist the VFW in this endeavor, please send a check with "PCC Health Clinic" in the memo to VFW Post 3208 at PO Box 695, Sierra Madre, CA 91025
City to Impose Penalties for Excess Water Usage – Please note that at Tuesday's City Council meeting, the City Council directed staff to begin charging water penalties to customers that exceed their water conservation target numbers, beginning on the July (for the water usage in May and June) and August (for water usage in June and July) water bills. Please look for more information in your March and April water bills.