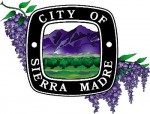 Posted 5/4/15 – The Sierra Madre City Council will hold a special meeting tomorrow evening.  On the agenda are ways to deal with state mandated drought restrictions, a request to restrict water production at the Raymond Basin, and a midyear fiscal review of the 2015 – 2017 Budget.
Items as listed on the Agenda:
DISCUSSION OF SIERRA MADRE IMPLEMENTATION OF STATEWIDE DROUGHT RELATED WATER CONSERVATION REGULATIONS
RECOMMENDATION TO SEND WRITTEN REQUEST FOR ACTION TO THE RAYMOND BASIN MANAGEMENT BOARD RESTRICTING WATER PRODUCTION FROM THE SANTA ANITA SUBAREA OF THE RAYMOND BASIN
FISCAL YEAR 2014/2015 MIDYEAR UPDATE AND DRAFT OF FISCAL YEARS 2015-2017 BUDGET: RESTRICTED FUNDS AND CAPITAL IMPROVEMENT PURCHASES AND PROJECTS
Click here for the full meeting agenda.