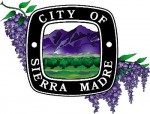 Press Release posted 5/6/15 – The City of Sierra Madre Senior Community Commission is hosting the 5th Annual Community Yard Sale on Saturday, June 6, 2015 from 8:00 a.m. to 12:00 p.m. located in the Sierra Vista Park (611 E. Sierra Madre Blvd). Community organizations and members are invited to come together with their neighbors to participate in a community yard sale. Participants have the opportunity to clean out their garages, attics, storage sheds and closets without sending those items to landfill.
The fee for a selling space is $30.00 and a yard sale permit does not need to be purchased; proceeds will benefit senior programs and activities. Alternatively, you may donate items to the Senior Community Commission booth to be sold on the Commission's behalf. If you would like to participate in the Community Yard Sale, you must register in person at the City Hall, located at 232 W. Sierra Madre Blvd., Sierra Madre, CA 91024. The Community Yard Sale is expanded again in 2015 and will encompass the west parking lot and basketball court in Sierra Vista Park. The deadline to register is Thursday, May 28 or until spaces are filled. Spots are filled on a first come, first serve basis.
Participants must provide their own tables, chairs, canopies (10'x10' maximum) and cash boxes if needed. No electricity will be provided. Live animals, large canopies, and selling of food or drinks are prohibited. All business must be conducted within your space. Event may be cancelled due to inclement weather.
A limited number of spaces are available. For more information please call the Community Services Department at (626) 355-7135.