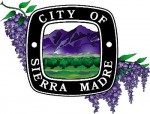 Press Release Posted 5/14/15 – On 5-13-2015 at 2051 hrs (8:51pm),  officers were dispatched to a residence in the 800 block of Woodland Drive in reference to a burglary in progress. The Rp (reporting person?) stated the suspect had gone into his neighbor's residence through the porch window. Officer Ford and Sgt. Gonzalez arrived and located a suspect standing on the second story porch of the residence. The suspect began yelling and cursing at the officers and refused to walk down the stairs. Due to the heavy brush, no street lighting, and the fact that there were only two officers on duty, Officer Amos, Officer Medina and Chicf Giannonc responded to assist.
Prior to their arrival Ofc. Ford was able to coax the suspect to walk down the stairs and talk to the responding officers. Once the suspect was within arm's reach, the suspect was taken into custody without incident and transported to the Sierra Madre Police Department.
An interior check of the residence revealed no other suspects were inside the residence, but the residence appeared ransacked. An attempt was made to contact the owners of the residence to no avail. It was later learned that the owners were out of the country. The owner's daughter was contacted and she responded to the residence. Officer Ford walked through the residence with the daughter, and the daughter stated that the residence appeared to be rummaged through. The owner's daughter said several of the dresser drawers in the bedrooms were open, the closet doors were open, the computer drawers were open and her mother's silverware was sitting on top of the dining room table. The owner's daughter stated her mother has the silverware put away until a special occasion occurs, and she would have never left it, out especially if she goes out of town.
The suspect was charged with 459 P.C., 594 P.C. and 602 PC, and due to his medical condition, he was eventually transported to IRC by Officer Ford and Officer Medina for booking.