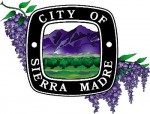 Press Release posted 12/2/15 – NOTICE IS HEREBY GIVEN that a General Municipal Election will be held in the City of Sierra Madre on Tuesday, April 12, 2016, for the following Officers and Measure(s).
For 2 Members of the City Council       Full term of four years
For a City Clerk                                           Full term of four years
For a City Treasurer                                   Full term of four years
A Measure is also being considered for a Utility User Tax.   This will be decided at the Regular City Council Meeting on December 8, 2015.
The City Clerk will not be running for another term.  If you are interested in being an elected official in Sierra Madre, and if you have excellent typing skills, the City Council meets two times per month, the 2nd and 4th Tuesday.  You (City Clerks) are expected to take minutes, and type the minutes.  If interested, (Current City Clerk) Nancy (Shollenberger) will be happy to sit down with you and explain your (the City Clerk's) duties and responsibilities.
The nomination period for these offices begins on December 21st and goes to January 15th, 2016; or January 18th if City Hall is closed on Friday, and/or January 19th if Monday is a holiday.  Nancy announced that she will be visiting her son and family from December 23 to 27, but will be available after that date.  You can call and make appointments.  Call Nancy at City Hall 355-7135, Nancy's home 355-1569 and her cell phone 626/434-5073.
If nomination papers for an incumbent officer of the city are not filed by the above dates, the voters shall have five additional days to nominate candidates other than the incumbents for that incumbent's elective office.  This extension is not applicable where there is no incumbent eligible to be elected.
The polls will be open between the hours of 7:00 a.m. and 8:00 p.m.