Planning Commission to Consider Amending R-1 Ordinance and Others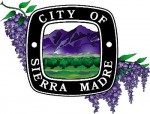 Press Release posted 12/22/15 – The Planning Commission will be holding a public hearing to consider amendments to the R-1 Single Family Residential Zoning Ordinance, Variances & Conditional Use Permits Ordinance and Development Standards Ordinance. The revisions include changes to the allowable angle plane encroachments, revisions to the prevailing front yard setback requirement, prohibition of flag lot configurations, changes to the conditional use permit findings, changes to the minor conditional use permit public noticing requirements, establishing a maximum height of chimneys, and repealing the requirement for modified front yard setbacks in cul-de-sacs.
The Planning Commission meeting will be held on January 7, 2016 at 7:00PM in the City Council Chambers at Sierra Madre City Hall located at 232 West Sierra Madre Blvd. The meeting is open to the public and there will be opportunities to make comments. Information regarding the draft amendments is available on the Planning and Community Preservation page, as well as the Planning and Community Preservation Department counter at City Hall and at the Sierra Madre Public Library.