Sierra Madre Announces New City Manager, Gabriel Engeland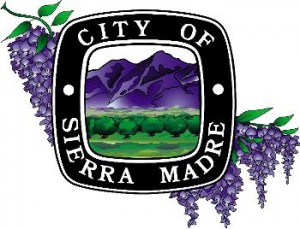 Press Release posted 1/24/17– After an extensive recruitment and interviewing many candidates, the City of Sierra Madre has selected its top candidate—Gabriel ("Gabe") Engeland–to serve the community as its new City Manager. Mr. Engeland's appointment and employment agreement are scheduled for approval at the regular City Council meeting of January 24, 2017.
The City Council unanimously selected Engeland, who will assume the post effective March 13, 2017. Mr. Engeland ("Gabe") is an experienced City Manager with outstanding qualifications and references from all past employers. Gabe has been on a City Manager "track" in his professional career for the past six years, and most recently has been serving the City of Trinidad, Colorado as its City Manager since 2015; where he oversaw a staff of 178 employees and a budget of $38.9 million dollars. Trinidad is a full service city, including police, fire/paramedic, electric utility, water utility, waste water, gas, library, golf course and landfill, in addition to the general fund services of public works, human resources, finance and budget, development and economic services.  Trinidad has a population of 10,000 and a service area of approximately 15,000. Gabe is credited by the Mayor of Trinidad with turning around the finances of that city and balancing the budget for the first time in years. Gabe has a Master's Degree in Public Administration from the University of Kansas (ranked #1 in US News and World Report for city management and urban policy).
Gabe intends to fully engage with the community and make Sierra Made home with his wife and new baby daughter. "I am excited to be part of team Sierra Madre and my wife and I are looking forward to our move to this wonderful community."
Trinidad Mayor Phil Rico spoke highly of Gabe and his contribution to Trinidad as its City Manager, sharing that "He is a good man and we don't want to lose him. He will be invaluable to another community and I'm not happy to see him go." Similarly, Assistant City Manager Audra Garrett, describes Gabe as "brilliant," stating that "he's done so much for the City…he certainly will have left us in a much better position than he found us."
Mayor Gene Goss, on behalf of the entire City Council stated, "I am very excited that the City Council is considering the hiring of Mr. Engeland. He will bring to our City the optimum combination of education, experience and leadership qualities. Sierra Madre is very fortunate that he has agreed to serve our community."