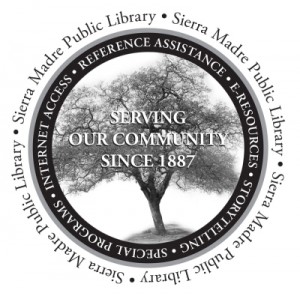 "One World, Many Stories," is the theme for Sierra Madre Public Library's 2011 Summer Reading Club for Children. The program begins Monday, June 20, and runs through Saturday, August 13. Children of all ages are invited to go online or stop by the Children's Room any time on or after June 20 to register for this free, eight-week activity. Each registrant will receive a reading log, bookmark, and a theme-related book bag. Age-appropriate books, read at home, are recorded on the log, or online, and a prize awarded after the weekly reading requirement is completed.
Children may enter one of three reading divisions: "Discoverer," for our very youngest patrons, who are not yet able to read on their own; "Adventurer," for school-age readers in Grades 1-6, and Challenger, for children in Grades 2-6. Challenger is the most demanding division, in which 35 hours of reading must be completed in eight weeks.
"You Are Here" is the theme for the Summer Reading Club for Teens, Grades 7 and up. Participants read eight books in eight weeks and earn prizes for every two books read.
Two family-friendly Summer Reading Club events are scheduled in July and August at the Library. "Cookie Einstein: The Cockapoo Math Whiz" will appear at on Monday, July 11 at 10:00 a.m. This former shelter dog will amaze young and old alike as she barks out the answers to math questions from the audience. "The Wonderful World of Stories and Songs," a fun, interactive show with puppets, music and storytelling, will take place on Monday, August 8 at 10:00 a.m.
For more information, call Meegan Tosh, Youth Services Librarian, at 355-4672. The Sierra Madre Public Library is located at 440 West Sierra Madre Boulevard in Sierra Madre. The Summer Reading Clubs and activities are funded by The Friends of the Library, The Sierra Madre Firefighters Assn., and Kiwanis Club.
The California Summer Reading Program is a project of the California Library Association, supported by the U.S. Institute of Museum and Library Services under the provisions of the Library Services and Technology Act, a federal grant program administered in California by the State Librarian.