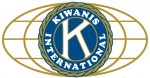 The Sierra Madre Kiwanis Club will present a fascinating program about exotic animal rescue at their meeting on Tuesday, June 7.  A speaker from the Animazonia Wildlife Foundation will talk about their efforts to provide homes for rescued exotic animals.
Animazonia Wildlife Foundation is an all-volunteer sanctuary dedicated to providing a permanent home and nurturing care for rescued exotic animals, primarily big cats. They strive to deepen public awareness of the plight of exotic animals who experience abuse or senseless breeding in captivity or extinction in the wild.
The meeting is at 12 noon at 33 E. Sierra Madre Blvd, and visitors are always welcome.  Lunch will be served; the cost for lunch is $11. Reservations are required; please call 355-3656.
Visitors who have difficulty hearing the PA system should bring a radio with earphones, and listen to the PA sound by tuning to 104.7 on the FM dial.