Ribbon Cutting Scheduled at Sierra Bistro on June 15th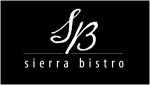 The Sierra Madre Chamber of Commerce will stage the traditional ribbon-cutting at the Grand Opening of Sierra Bistro on  Wednesday, June 15th at 5:30.  Following the ribbon cutting, guests are invited to enjoy wine sampling and complimentary hors d'oeuvres as Sierra Bistro celebrates new ownership, a new name, a new look, a new chef and a new menu.
Sierra Bistro is a full service restaurant that also does catering, and is located at 120 W. Sierra Madre Blvd..  The Grand Opening will welcome new Chef Sean Roache, and the public is invited to attend the ribbon cutting and sample items from the new menu.