Sierra Madre Public Library Fundraiser Set for June 25th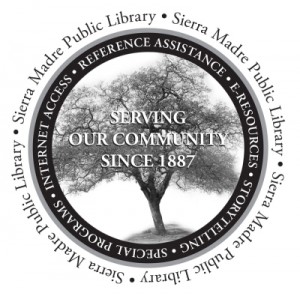 Pizza Party and Silent Auction to Benefit Children's Room
Food, fashion and fun will highlight the silent auction at the Sierra Madre Public Library Family Pizza Party Fundraiser on Saturday, June 25 from 3 – 6 p.m.  The event will help raise money for the remodel of the Children's Room.
Items included in the silent auction include gift certificates for The Only Place in Town, Casa Del Rey, Stone Fire Grill, Rigo's Mexican Food, Paco's, and Bean Town. Children and parents may win lunch with the Police Chief, Fire Marshall or Mayor. Gift baskets were donated by, Starbucks, In-N-Out, Savor the Flavor, Belles' Nest, Angel's Everywhere, Leonora Moss, Santa Anita Racetrack, Sierra Madre Chamber of Commerce, and others. The afternoon event will also feature pizza from BJ's Restaurant and Brewhouse, storytelling, face painting, a "co-author-a-book" table, a craft and games.
The Children's room will be upgraded to make the most of new child-centered services and improve the use of space in the room. Plans include creating a preschool zone, a technology zone and a study/reading area for students, making the room more usable for children from birth through sixth grade.
Construction is expected to start this summer and a ribbon cutting ceremony is tentatively set for this November. 
The Library is located at 440 W. Sierra Madre Blvd. in Sierra Madre.  For more information call Meegan Tosh at 626-355-7186.