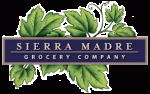 Sept. 4th, 2011 – Sierra Madre Grocery Company, a leading manufacturer of premium bruschetta salsas and specialty foods, today announced that Gourmet Merchants International (GMI) is their new distributor.
"We are delighted to be able to work with Gourmet Merchants to distribute our complete line of products throughout California. Gourmet Merchants is one of the most respected distributors of gourmet and specialty foods and we believe that their regional expertise, customer service driven philosophy and superior logistics are a perfect fit for our products," said Karen Swisher, President of Sierra Madre Grocery Company.
The new partnership is the latest expansion for Sierra Madre Grocery Company. Opening in early 2010 Sierra Madre Grocery Company has been growing the specialty food company to local gourmet food retailers. Gourmet Merchants will assist with the increase in growth and distribution of the quality selections along with helping to cultivate new relationships to expand in the marketplace.
The product line consists of Roasted Garlic & Olive Bruschetta Salsa, Black Bean & Corn Bruschetta Salsa, Sweet & Spicy Mountain Trail Snack Mix, Sierra Seasoning Rub, Cheese & Olive Crisps and the latest addition to the flavorful line is Caramelized Onions & Garlic.
About Gourmet Merchants International:
Gourmet Merchants International provides full service distribution to gourmet, natural and independent grocery markets from San Diego to Santa Barbara. GMI distributes an exciting variety of domestic and imported specialty food products ranging from hand crafted European traditions to the most innovative items that the new generation of American chefs and entrepreneurs are creating. The company is committed to serving the independent marketplace and focus remains on providing an array of foods that will make customer's product mix stand out from the everyday. Gourmet Merchants is located in Gardena, California and can be reached at 310-808-0960.
About Sierra Madre Grocery Company:
Sierra Madre Grocery Company is a local California producer of specialty food products that is driven on customer satisfaction, quality and flavor. The products are developed with healthy and flavorful ingredients that can be used in cooking to create gourmet meals, appetizers and snacks. Sierra Madre Grocery Company uses original recipes and crafts the specialty product line in small batches to ensure freshness and quality. The business is owned by Karen Swisher and is made up of a successful and talented team with over 25 years of industry experience.  Sierra Madre Grocery Company is dedicated to producing healthy, fresh and reasonably priced products for the gourmet specialty food marketplace.  For more information contact 626-355-9556 or on the web at www.sierramadregroceryco.com.