Konigsberg Memorial Scheduled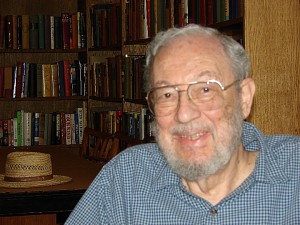 Posted 9/18/11 – On September 4, we ran an obituary for long-time Sierra Madrean and community philanthropist and contributor Eph Konigsberg.  At the time, we said that we would let you know when a decision had been made regarding services.  The memorial for Eph will be held in "The Lodge," formerly the Masonic Lodge, at 33 W. Sierra Madre Blvd. on October 2nd, from 3 to 6pm. 
Since we posted that article, we've found out that Eph was a big sci-fi fan back in the 50s and 60s, and active in groups related to science fiction, among them the LA Science Fantasy Society.  There's an obit posted here, that includes a link to a tribute by a friend of Eph's named Jerry Pournelle.