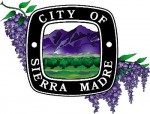 Posted 10/24/11 – The Sierra Madre Oktoberfest Golf and Tennis Tournament was held this past Saturday, October 15, 2011. Between the golf and tennis tournaments and luncheon approximately $4,000 was raised for Sierra Madre Youth Programs.
The winning golf tournament team scored a 7 under par through nine holes at the Eaton Canyon Golf Course. 
Golf Tournament Winning Team: (GEM Plumbing)
Marc Van Cleave, Gary Cox, Joe Wuence, Marty Martinez
Our additional golf contest winners were:
Putting Contest – Marc Van Cleave
Closest to the Pin – John Werthwein
Longest Drive – Joe Wuence
The tennis tournament had 18 participants and was held at the Orange Grove Tennis Courts and featured a mixed-doubles, round robin format.
Tennis Winners:
The Community and Personnel Services Department would like to thank all Oktoberfest sponsors, participants and volunteers. The City of Sierra Madre would especially like to recognize committee members Andreas Weyerman, Mark Kennedy, Rachelle Pastor-Arizmendi, and Susan Henderson and thank everyone for their support and looking forward to Oktoberfest 2012!