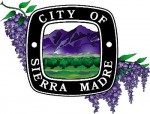 The City of Sierra Madre's Community Services Commission is looking for two motivated, enthusiastic, creative, and  friendly volunteers to serve on the City's SMTV3 Community Cable Television Programming Committee.  The City welcomes any interested residents to apply.
SMTV3 Community Cable Television Programming Committee has 2 vacancies for Community Members At Large.  The SMTV3 Community Cable Television Programming Committee is an eight (8) member committee comprised of a member from the Community Services Commission, Senior Community Commission and six community members at large.  The committee is subject to the Brown Act and therefore must meet in a public place with posted agendas.  A member of the Community & Personnel Services Department staff will be the liaison to the committee.
The Committee meets regularly at 7:30 a.m. on the first Wednesday of every other month. The Committee has the option of not meeting in January and September of each year. The primary purpose of the committee is to gather information, weigh public opinion and examine issues in depth in order to render a recommendation to the Community Services Commission regarding the programming on the City's government-education cable access channels. Most often the committee reviews matters such as equipment, productions and events to be covered by Community Mountains of the Foothills. 
The Community Services Commission plans to appoint the community members at large at their regularly scheduled Community Services Commission Meeting on December 19, 2011.  Applications for the December appointments are due by 5:00 p.m. on Thursday, December 8, 2011.  Applications received after this date will be kept on file until there is another appointment date.  Submit applications to the Community & Personnel Service Department at the Community Recreation Center, 611 E. Sierra Madre Boulevard.  For an application, please visit www.cityofsierramadre.com look for commission/committee applications. For more information please call (626) 355-5278.