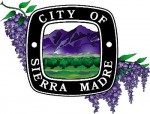 Posted 11/18/11 – To view this Tuesday night's complete agenda click on the link.  11-22-2011 City Council Agenda  Here are the headlines:
Tuesday night's Council meeting will begin with a closed session at 5:30pm to discuss negotiations with the Police Officers' Association and a Personnel Item under CA Gov't. Code section 54957 – Public Employee Discipline/Dismissal/Release.
The Open Session will begin at 6:30 and includes on the Consent Calendar the payment of City Warrants in the amount of $292, 270.09, Library Warrants in the amount of $2,960.74 and payroll transfer in the amount of  $334,543.13.  Also on the Consent Calendar:  Resolution No. 11-94, A Resolution Of The City Council Adopting Local Goals And Policies For Community Facilities Districts, And Resolution No. 11-95, A Resolution Of The City Council Declaring Its Intent To Establish City Of Sierra Madre Community Facilities District No. 1 (Stonegate Drainage) Pursuant To The Mello-Roos Community Facilities Act Of 1982 And To Levy A Special Tax In Connection Therewith
Item 2 for discussion is consideration of  Options To Fill A Council Member Vacancy.
Item 3: Discussion – Consideration Of Ordinance 1326 Amending Section 3.36.180 Of Chapter 3.36 Of The Municipal Code Regarding The Utility Users' Tax (UUT) And A Resolution Authorizing Certain Council Members To Submit Arguments Regarding A Measure To Amend The Existing Uut And A Resolution Providing For The Filing Of Rebuttal Arguments
Item 4:  Discussion – Consideration Of Adoption Of Election Resolutions Calling And Giving Notice Of The April 10, 2012 General Municipal Election And Submitting To The Voters A Measure Amending The City's Existing Utility Users Tax (UUT) And An Advisory Measure Concerning The Use Of The Revenue Generated By The UUT Rate And Adopting Regulations For Candidates' Statements Submitted To Voters 
Item 5: Discussion – Ordinance No. 1325: An Ordinance Of The City Council Authorizing An Amendment To The Contract With The City Of Sierra Madre And The Board Of Administration Of The California Public Employees  Retirement System