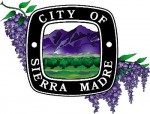 Posted on 12/13/11 – Among the items on Tuesday's agenda, which you can download by clicking here, are: Closed Session meeting to discuss negotiations with SMPOA, introduction of 2012 SMRFA Princesses and new Librarian Carolyn Thomas, and recognition of Chief Diaz as she retires from SMPD.
Also on the agenda, in the Consent Calendar, is approval of City warrants in the amount of $180,359.30, Library warrants in the amount of $6,526.65 and payroll transfer for $343,602.17.
Other Consent Calendar items include: a report on purchase order items in excess of $25,000 for December 2011, an amendment to the contract with the Board of CalPERS, and a contract for purchase of a new electronic citation system.  
The last two items on the Consent Calendar are a bridge prevantative maintenance system that requires $20,000 of General Fund money, and acceptance of a land donation from the Sierra Madre Conservancy.
Outside the Consent Calendar, Council will again visit the UUT and the regular and special elections in April, it will consider a contract with the YMCA, and reducing plan check and permit fees in the wake of the windstorm, and whether or not to broadcast on TV the General Plan Update Committee meetings.
Finally, the last three items on the agenda are consideration of forming a UUT Oversight Committee, consideration of creating ballot measures regarding term limits and council appointment vacancies, and the Sept. 20, 2011 Strategic Plan update.