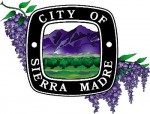 Posted 1/20/12 – The City of Sierra Madre Community & Personnel Services Department and the Senior Community Commission are seeking your assistance to find the 2012 Older 'Sierra Madre' American of the Year. If you know someone who lives in Sierra Madre, has demonstrated outstanding community service and is 60 years of age or older, please contact the Senior Services Desk at (626) 355-7394 for a nomination form or stop by the Sierra Madre City Hall, Library or Community Recreation Center for nomination information.
Nominations are due to the Community & Personnel Services Department, 611 E. Sierra Madre Blvd., by Monday, February 20, 2012. The Senior Community Commission will discuss nominees and announce the honoree at their regular scheduled meeting on March 1, 2012 at 3 pm in the Sierra Madre City Council Chambers. The honoree will also be recognized at a reception held in their honor on May 11, 2012.
Previous Honorees include: Pat Alcorn, Fran Garbaccio, Ken Anhalt, Eph Konigsberg, Russ Anderson, George Throop, Loyal Camacho, John Grijalva, Joylouise Harte-Smith, James Heasley, Midge Morash, James Tyler, Isbella Paegal, Bonnie Garner, Rose Fafach, Ed Wellman, Celeste McCleary, Dorothy Tillquist, Doris Webster, Elsie Dannmayer, George Mauer & Karl Teigler.