Posted 2/9/12 – Andy Bencosme, managing broker at Century 21 Village Realty in Sierra Madre recently presented the annual sales production awards to the office's top sales producers and also the "rookie of the year" award. The annual awards breakfast was held at The Only Place in Town Restaurant in Sierra Madre.
Bencosme thanked all of the agents present for their hard work, professionalism and complete dedication to their clients. Bencosme had been notified by Rick Davidson, President & CEO of Century 21 Real Estate that his office combined with the Ludecke office in Arcadia finished the year 14th in the region which includes the greater southern California area. He was told that the two offices (owned by Mike Ludecke) were ranked Number One in the San Gabriel Valley.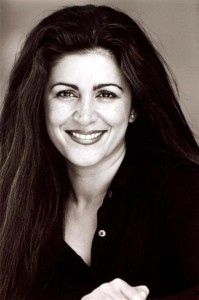 Nazee Rix was honored once again as the office's Top Sales Producer for the year. Rix, a Bradbury resident and mother of two has been a consistent top sales producer for the Sierra Madre office. For the first half of the year she posted the highest number of home sales with the highest sales volume. Bencosme credits her success to having the utmost dedication to her business and an understanding of her client's individual needs. Her expansive knowledge of the various real estate markets in the vicinity and her honesty in business also play a very important factor in her success in the business so early on in her career. "Nazee receives many favorable reports from her clients on the quality service surveys," says Bencosme "and much of her business comes from referrals of very satisfied clients."
Emily Duggan, the Office's 2nd Top Producer for 2011, is a long time resident of Sierra Madre and celebrates her
22nd year as an agent at Century 21 Village. Emily offers her clients the talents of a smart and savvy realtor who knows the foothill areas thoroughly. For both buyers and sellers, Emily also puts her experience and contacts to work. Contractors, handymen, painters, decorators and landscapers, Emily has all their names and numbers.
While industry awards are always appreciated, Bencosme has often noted that it's the extra effort and personal attention that Emily gives her clients that makes her among the most sought after agents in the area. She personally supervises everything from a home's preparation, staging and photography to guiding a client through inspections, loan and escrow requirements. As further proof of her success, Emily has repeatedly been voted real estate's "Best of the Best" Realtor in a local newspaper reader's poll.
The 3rd Top Producer for 2011 is Jackie Adaimy. Jackie is a native of Lebanon and an Arcadia resident. She not only speaks fluent English but is also fluent in Arabic and French. When asked about her professional philosophy, Adaimy responded "to be honest and open at all times – buyers and sellers want and need to know all of the facts before they make some of the most important decisions in their lives and it is my job to provide everything they need to help them make those decisions." Adaimy, a veteran Realtor, has been with Village for 19 years and has consistently placed in the top three producing agents.
This year, Mechelle Valenzuela won the coveted "Rookie of the Year" award for the Sierra Madre office. Raised in Pasadena, Valenzuela studied Business at Pasadena City College. Valenzuela now lives in Monrovia and is a wife and proud mother of 2 little girls. She is an active volunteer at Bethany Christian School in Sierra Madre where she serves on the PTA Board. Bencosme said that Mechelle has been successful in her new career due to "her attention to detail, hard work and dedication to her clients."
The Top Producing Sales Team for 2011 was the team dubbed "The Village People." It is comprised of former manager of Village, Mike Lepore, who has over 30 years of experience, daughter Kris Mathison and his grandson, Brian Franklin. They finished 2011 as the #1 Ranked Sales Team in the San Gabriel Valley for CENTURY 21 and 2nd overall in the Region, which includes much of the Greater Los Angeles Area.
Nazee Rix, Emily Duggan, Jackie Adaimy, Mechelle Valenzuela, The Village People and all of the friendly Century 21 Village agents can be contacted at 38 W. Sierra Madre Blvd in Sierra Madre or by telephone 626.355.1451 or on the internet at www.c21village.com