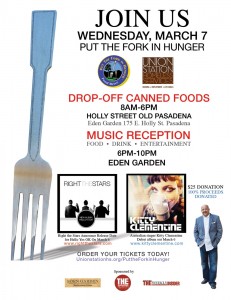 Posted 3/4/12 – hey pals – check out this cool benefit – click to enlarge the attached flyer for more info…….
This will be the philanthropic party of the year with band investors and promoters in attendance.  In fact, they will have two featured bands that are releasing all their music on iTunes the night before.
All the food, drink and entertainment for a donation of only $25.00.  It's entirely being underwritten by powers greater than ours and so 100% of the ticket price will go directly to Union Station.  Thanks and hope you can pass it along and be there if you can.
LIKE us on Facebook!