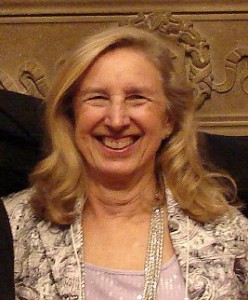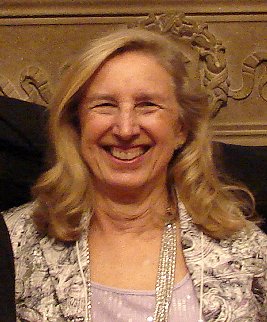 Pat Alcorn has been named Older American of the Year by Sierra Madre's Senor Community Commission.  Alcorn will be recognized at a reception in her honor on Friday, May 13th at 4:30pm, as part of Older Americans Month.  She will also be recognized by L.A. County Supervisors at a luncheon.  Alcorn posted on her Facebook page that "I don't do it for honors but it is really nice to be recognized."
Alcorn chaired (with her husband of more than 50 years, De) the Friends of the Library Wine and Cuisine Tasting in 2010 and 2011.  She sits on the Community Services Commission, and has served on the Board of Directors for Sierra Madre Little League.  She was president of the Civic Club in 1971, 1972, and 2005.  (Editor's note: I know there's a lot more that she's involved with, I'll update this when the City's press release comes out).
Alcorn has lived in Sierra Madre for nearly forty years, and was a clinical social worker before retiring.  She and De spent eight years on a round the world sailing excursion.
In 2010, Alcorn ran for City Council, and the News Net asked her to tell its readers a little about herself.  Here's what she had to say:
Her favorite type of music is classical, and her favorite CD is Andres Segovia, Nocturno.  Casablanca is her favorite move, and Tom Hanks and Meryl Streep are her favorite actor and actress.  At the time, the look into the presidency of Abraham Lincoln, Team of Rivals, by Doris Kearns Goodwin was her favorite book, though Pulitzer Prize winner David McCullough was her favorite author.  She likes Robin Williams, Sunday Night Football and marinated beef and dumplings with sour cream gravy.  She's an ardent fan of USC football. 
Thomas Jefferson was her favorite president, and she would choose Mel Torme over Vic Damone, the Beatles over the Rolling Stones, and the Beach Boys over Jan and Dean.  She likes hiking and gardening. 
Asked if she could meet a famous figure from the past, who would she choose and why, her response was: Ben Franklin, because he came from a poor background but rose above that to become an inventor, and statesman, was educated, loved books, was witty and had a whole lot of common sense. How fascinating it would be to just sit and listen to him talk about his life in the colonial days. 
Asked if she  could meet a famous figure from today, who would it be and why, she responded Condoleezza Rice, because she is a professor, administrator (when provost of Stanford, she balanced their budget within two years), diplomat, author, musician, loves books, witty, and has a whole lot of common sense. She is also a football fanatic.  There would be no end of things to talk about.
Congratulations, Pat.  And thank you for all you do in Sierra Madre.