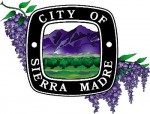 Posted 4/24/12 – From the City's Facebook page: The City Council will convene this evening at 6:30 in City Hall Council Chambers. Outgoing Mayor Buchanan, Council Member MaryAnn MacGillivray, and City Treasurer George Enyedi will be recognized for their service to the City of Sierra Madre.
Newly Elected Council Members John Capoccia, John Harabedian, and Chris Koerber along with the newly elected City Treasurer Richard Mays and re-elected City Clerk Nancy Shollenberger will be administered their Oath of Office.  (Editor's Note: The Council will select a new Mayor and Mayor Pro Tem, tonight as well).
A small reception will be held after the meeting.