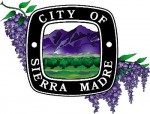 Press Release posted 4/25/12 – The City is excited to announce a new partnership at the Sierra Madre Aquatic Center. Aquatic services will be operated by Waterworks Aquatics beginning June 9, 2012. Waterworks Aquatics has extensive experience providing quality aquatic programs. Aquatic programs will be expanded to encompass 12 months a year, offering a full schedule of swim classes, water aerobics, recreation swim, swim team and much more! Check out the Waterworks Aquatics website for detailed information www.waterworksswim.com/sierramadre. For information regarding the swim program at the Sierra Madre Aquatic Center, contact Waterworks Aquatics at 310-277-7775.
Waterworks Aquatics, founded in 2004, currently operates four locations in the Southern California region. Two locations (Irvine and Carlsbad) are owned by Waterworks and the other two locations (Beverly Hills and Huntington Beach) are leased programs. Waterworks Aquatics has a comprehensive, year-round aquatics program that greatly expands services for the community. Aquatic programming includes: private, semi-private and group lessons, recreation swim, lap swim, water aerobics, water therapy, swim camps and rental opportunities.
Waterworks Aquatics is creating a Community Advisory Board to work hand-in-hand with the community to ensure they are providing services that will benefit the residents at a cost that is accessible. Waterworks also intends to use this board to develop a scholarship program for Sierra Madre residents. Residents interested in being a part of the Community Advisory Board can contact the Community Services Department at 626-355-5278.
The lease term for the Sierra Madre Aquatic Center is for an initial 28-month period. After the first 28-months years, the City and Waterworks Aquatics have the opportunity to extend services for an additional 5 year period. During this time period, Waterworks Aquatics will take over the operating expenses for the Sierra Madre Aquatic Center. This includes: water, gas and electricity, and water treatment for the pools, staffing, and other defined expenses in the lease agreement and proposal. By taking over operating costs, this will eliminate the General Fund subsidy for the aquatics fund, budgeted at $103,594 for FY 2012-2013. The rent paid by Waterworks Aquatics will be utilized for deferred maintenance and capital improvements at the Sierra Madre Aquatics Center.
Waterworks Aquatics will give priority to all current Sierra Madre Aquatic staff for open positions with the company. Waterworks would like to provide a smooth transition for not only staff, but the public that has become accustomed to the familiar faces that have worked at the Aquatic Center over the years. If not all positions are filled by previous City summer staff, Waterworks Aquatics will hire from the community. Interested applicants should apply at http://www.waterworksswim.com/employment.php.
For information regarding the swim program at the Sierra Madre Aquatic Center, contact Waterworks Aquatics at 310-277-7775. For all other Community Services Department inquiries, call 626-355-5278.