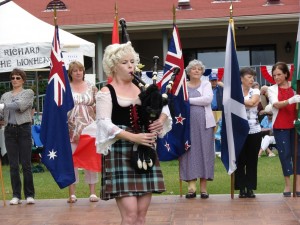 Posted 5/31/12 –On Saturday, June 2nd, the British Home in California, Ltd. will host its
annual June Faire at 647 Manzanita from 10am to 2:30pm.  Admission is free, and someone will walk away with a thousand dollar cash prize.
The event will feature a Victorian tea room, English bangers, hot dogs, strawberries and ice cream, arts and crafts, and much more.