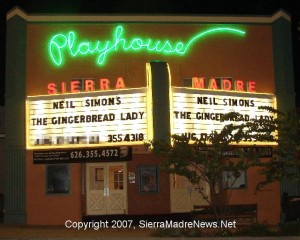 Press Release posted 6/21/12 – It's 1942, and the Nazis have invaded France and set up a collaborationist government at Vichy. French police have rounded up those suspected of being Jewish prior to their being sent to extermination camps (90,000 French Jews will ultimately face death in this fashion).
"Incident at Vichy," Arthur Miller's play, examines one day during this Nazi reign of terror, as a group of people including one young boy await screening in a place of detention, run by a Nazi major, a French police captain, and a professor. The prisoners have been detained in a sweep ostensibly meant to capture Jews and Gypsies, although there are two men who clearly who do not fit the profile: a French businessman and an Austrian prince.
Miller suggests that the dark days of World War II represent a milestone in human history, changing the way we perceive human nature and human behavior, and not necessarily in a good way. His characters, however, have a far more immediate problem: How to survive. What are they willing to do and how far are they willing to go to avoid a terrible fate? How much is one willing to sacrifice in order to do what is right in the face of overwhelming evil?
Barbara Schofield, one of Sierra Madre Playhouse's resident directors, helms a cast that includes (in alphabetical order) Colin Campbell, John Dimitri, Matt Dodge, Andy Harris, Zayd Jaber, Aaron Jackson, David Kieran, Rick Knolla, Karyn O'Bryant, Rendon Ramsey, Rebecca Rodick, Barry Saltzman, Brent Schindele and Vance Wells.
"Incident at Vichy" was originally produced on Broadway in 1964.
WHAT: "Incident at Vichy." A play.
WHO: Written by Arthur Miller. Directed by Barbara Schofield. Presented by Sierra Madre Playhouse.
WHERE: Sierra Madre Playhouse, 87 W. Sierra Madre Blvd., Sierra Madre, CA 91030. Ample free parking behind theatre.
WHEN: July 20- September 8, 2012. Fri, & Sat. at 8:00, Sun. at 2:30. Dark on July 22, August 10, 11, 12. Performance on Gala Opening Night on Friday, July 20 is followed by Champagne reception and light buffet.
ADMISSION: $25. Seniors (65+) and students (13-17), $22. Children 12 and under, $15.
RESERVATIONS: (626) 355-4318.
ONLINE TICKETING: www.sierramadreplayhouse.org