Bargain Book Sale At Sierra Madre Library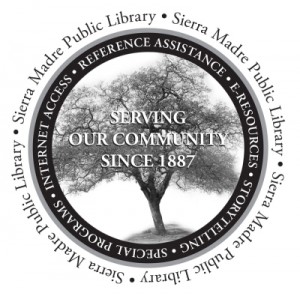 The Friends of the Sierra Madre Library invite you to drop by the Library between Monday, April 11, and Saturday, April 19, and take advantage of our Spring deals. On the Bargain Table this month we'll be featuring Fiction, Biographies, Cartoons, Time Life Books, War, U.S. History, and a set of volumes on World War II.  All books are in good condition and are $1.00 each. The sale is on during the Library's open hours, so stop by often—there will plenty of new titles to choose from, as books are replenished daily.
The Sierra Madre Public Library, located at 440 West Sierra Madre Boulevard in Sierra Madre, is open Monday through Wednesday from Noon to 9 p.m., Thursday and Friday from Noon to 6 p.m., and Saturday from 10 a.m. to 6 p.m. (626) 355-7186. www.sierramadre.lib.ca.us.