City to Host Second Business Forum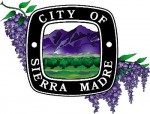 Press Release posted 8/17/12 – The City is hosting a second Business Forum on Tuesday, August 21st at 6:30 pm in the Council Chambers. A brief overview of the market demand data presented in the first forum will be given and then staff will work with business owners on how to individualize and utilize the data presented.
Businesses that attended the first forum are encouraged to attend again to ask questions and get some hands-on experience working with the data.