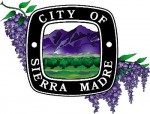 Press Release posted 10/24/12 – The City of Sierra Madre City Council approved changes to the City's public transportation services at their Tuesday, October 9th meeting. The changes in schedule will affect the City's Dial-A-Ride program and Round-A-Bout fixed route provided by First Transit, Inc.
The Round-A Bout fixed route will operate Monday through Friday between the hours of 11:00am-1:30pm. The Round-A-Bout transportation route will remain the same, except for the elimination of the Gold Line Station stop. The fixed transportation route will remain within the City of Sierra Madre on a continuous loop. The rider fee will be eliminated and the Round-A-Bout will be available for all to use at no cost.
The Dial-A-Ride services will be adjusted to operate Monday through Friday between the hours of 9:00am-11:00am and 2:00pm-6:00pm. There are no services provided on Saturday or Sunday. Fares for the Dial-A-Ride service will remain the same at a rate of $2.00 per one way trip.
All changes go into effect on Thursday, November 1, 2012. For questions regarding transportation service changes please contact the Community Services Office at 626-355-5278. Detailed information including the route map will be available online at www.cityofsierramadre.com.