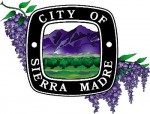 Press Release posted 4/20/13 – Earth Day is Monday, April 22nd.  The Sierra Madre Green Advisory Committee would like you to know of a few events that will be happening in and around Sierra Madre for those who would like to observe and benefit from this year's event.
Sierra Madre Environmental Action Council (SMEAC) Bailey Canyon Spring Clean Up Day
Saturday, April 20th from 8:00am to noon-SMEAC will once again be holding their Bailey Canyon Spring Clean Up Day.  This fun event has been held for many years, and the beautiful condition of the Bailey Canyon Park is the result of their tireless work.  All are welcome to attend and pitch-in.  Bailey Canyon is located on W. Carter Ave, at the top of Grove St.  Please bring gardening tools, gloves, sturdy shoes and friends.
Compost Giveaway sponsored by Athens Services
Saturday, April 27th from 9:00am to noon – Athens Services is inviting residents of Sierra Madre to pick-up compost for their landscaping and gardening needs.  The compost is made from food and green waste collected by Athens.  The compost is OMRI (Organic Materials Review Institute) and approved to be used in agricultural operations that are certified organic under the USDA National Organic Program.  The collection event will be held at Sierra Vista Park (601 E. Sierra Madre Blvd.) and located by the tennis courts.  Please bring your own containers and please understand that this is a "self-serve" event.  There is a 30 gallon limit during the first hour, then no limit starting at 10:00am while supplies last.  No plastic bags are allowed.
County of Los Angeles Smart Gardening Workshop
Saturday, April 27th from 9:30am to noon – Smart Gardening is an easy way to get a really great looking yard while using less water, energy and wasting fewer resources. You save yourself time and money while doing something that helps keep the County a nicer place to live and work. Yard waste adds to our landfills and diminishes their capacity. However, yard trimmings are valuable resources to compost and nurture our own backyards. When you practice the techniques of Smart Gardening, you will conserve water and energy, save time and money, improve your yard and garden, recycle yard waste and kitchen scraps, reduce waste going to our landfills, and help preserve the environment. These simple practices do not take much time, and help you develop healthy and beautiful lawns and gardens to enjoy.  The workshop will be held in the western side of Sierra Vista Park (601 E. Sierra Madre Blvd-close to compost giveaway).
High Efficiency Toilet Exchange
Saturday, April 27th from 9:00am to 11:00am – Sponsored by the San Gabriel Valley Municipal Water District and the City of Sierra Madre.  Sierra Madre water customers are welcome to pick up a new water efficient toilet.  Please bring a copy of a current or recent water bill to the event.  Toilets will be loaded into cars by local volunteers of the Interact Club (Sierra Madre Rotary).  Residents are required to install their new toilets within two weeks, and are required to return their old toilets on Saturday, May 11, 2013 from 9:00am to 11:00am.  The event will take place at Alverno High School (200 N. Michillinda, Sierra Madre).
South Coast AQMD Electric Lawn Mower Exchange Program
While supplies last!  Trade in your old, operable gas-powered lawn mower, replace it with a high-performance electric mower, and score up to 75 percent in savings.  Choose from two brands and five models.  They're cordless, more than 50% quieter than traditional gas-powered mowers, environmentally friendly and lighter for easier operation.  You must pre-register to cash in on this great offer.  Visit www.aqmd.gov or call 1-888-425-6247.
For any questions, or to receive additional information on these events, or any other environmentally concerned topics, please feel free to contact the City of Sierra Madre Department of Public Works at 626-355-7135.