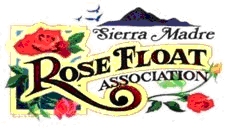 Posted 4/22/13 – The Sierra Madre Rose Float Association announced an opportunity for local students to receive (a) scholarship(s) distributed by the organization.  To qualify, applicants must:
– have actively participated in one or more Sierra Madre Rose Float activity (such as fundraising, design, construction, flowering or as a past or present float rider)
– currently be a student in their senior year of high school or be a college freshman
– have a minimum GPA of 3.0.
For more information and to download an application form, please visit our website at:  http://www.smrosefloat.org/scholarship.
All applications must be received by May 3, 2013.