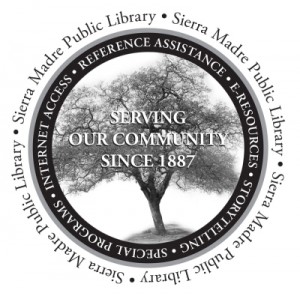 Press Release posted 10/12/13 – Children ages 4-12 are invited to sign up for the In-N-Out reading program, now through Saturday, Nov. 16, 2013 at the Sierra Madre Public Library.
Each child reads five books at his or her reading level and notes the titles on a reading log.  After five books are read, a parent or guardian signs the reading log and the child receives a cover to Cover Club reading certificate with a coupon for a free hamburger or cheeseburger.  Children too young to read may participate if an adult reads with them.  Each child may earn up to three certificates during the program, while supplies last. Alternative prizes are available upon request.
For more information, please call (626) 355-7186.  The Sierra Madre Public Library, located at 440 West Sierra Madre Boulevard in Sierra Madre, is open Monday through Wednesday from Noon to 9 p.m., Thursday and Friday from Noon to 6 p.m., and Saturday from 10 a.m. to 6 p.m.   www.sierramadre.lib.ca.us.