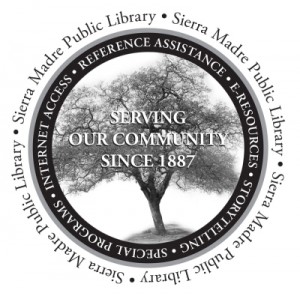 Press Release posted 10/12/13 – Do you dare to try the flavors of Bertie Bott's Every Flavor Beans? Have you always wanted your own golden snitch?
Children, you are invited to join Hogwarts at the Sierra Madre Library on Saturday, October 26, 2013  from 3:00 to 5:00 p. m. and be sorted into your houses, make your own wand and other charming crafts, taste some of the mysterious treats from the hugely captivating book series, and play thrilling games.
Why spend a mundane Saturday afternoon when you can have an enchanting experience instead? Wear your Halloween costume of any kind and join the delightful fun at the Library.
For more information, please call (626) 355-7186.  The Sierra Madre Public Library, located at 440 West Sierra Madre Boulevard in Sierra Madre, is open Monday through Wednesday from Noon to 9 p.m., Thursday and Friday from Noon to 6 p.m., and Saturday from 10 a.m. to 6 p.m.   www.sierramadre.lib.ca.us.