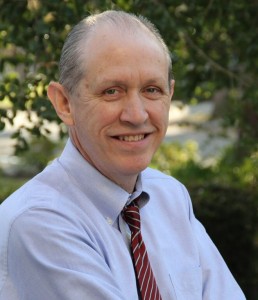 Posted 1/9/14 – In a press release posted on the Mountain Views News website, Chris Koerber announced that he will not be running for City Council in this year's election.  Here's the press release:
I will not be running for re-election for Sierra Madre City Council in April, 2014.
When I pulled papers on December 17, 2013 to run for re-election little did I know that, in the next 10 days, two members of my family would be diagnosed with very serious medical conditions. Obviously the possibility of my being called out-of-state, on short notice for an indeterminate length of time, is extremely high.
If I were to be re-elected, I'd be unable to put my full attention to the needs of the City for the next four years. Also, I do not want to be in the situation of leaving my elected position early. That would be unfair to the fine folks of Sierra Madre.
I have been blessed and honored to serve the citizens of Sierra Madre for the last two years. I have met so many caring and genuinely nice folks!
I pledge to finish my term to the best of my ability. This will include City issues like the extremely important water rate increase scheduled for February 1, 2014 that will put our Water Department on a solid financial footing.
I make this decision not to run with a heavy heart, but family comes first.
Thank you, Sierra Madre.