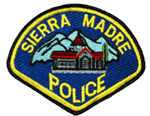 Press Release posted 1/27/14 – On December 13, 2013, the United States Secret Service arrested two individuals associated with the identity theft crimes involving the former EVG service station on South Baldwin Avenue in the City of Sierra Madre. That crime spree, which involved more than 600 victims and monetary losses of approximately $175,000.00, began in late December, 2010 and continued into late January of 2011.
Due to the magnitude of the crimes and the federal statutes violated, the Sierra Madre Police Department requested the assistance of the United States Secret Service (USSS).  After review of the case the USSS assumed responsibility for the investigation.  On September 6, 2013 after nearly 20 months of investigative work, the USSS filed a nine count indictment in Federal Court against Artak Moskovyan and his brother Arakel Moskovyan.  The indictment charged Conspiracy to Commit Access Device Fraud, Possession of Counterfeit and Unauthorized Access Devices, Unlawful Possession of Device Making Equipment and six additional related charges.  The indictment indicated that on January 6, 2011,  Artak Moskovian was found in possession of 548 counterfeit credit/debit cards and computer equipment that was used to fraudulently utilize stolen credit card account information and PIN numbers. Arakel Moskovyan was charged with aiding and abetting his brother in the operation.
Although a number of the stolen accounts mentioned in the indictment were traced back to the EVG service station, several others were obtained from other retail businesses throughout the Southern California Region.   The trial is scheduled to begin March 11, 2014.