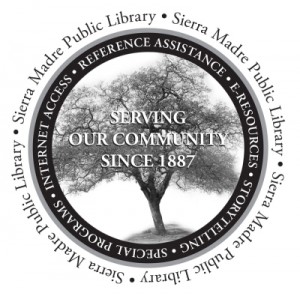 Press Release posted 2/19/14 – Jacqueline Winspear, author of Maisie Dobbs, will speak at The Gooden School on Saturday, February 22 at 2 p.m. as the culminating event of the Sierra Madre Public Library's One Book, One City program.
Maisie Dobbs is a mystery novel, but also the story of an extraordinary young woman living through epic times in World War I era England and France. 2014 marks the 100th anniversary of the start of World War I.
Other activities during this final week of One Book One City are:
Third Thursday Book discussion, Thursday, February 20, 11 a.m.
The Sierra Madre Historical Preservation Society presents author and historian Michele Zack, who will speak on life in Sierra Madre during the years up to, including, and following WWI. Emphasis will be on the role of Sierra Madre's women in shaping early 20th century community life and involvement in the war effort. Thursday, February 20 7 p.m., Essick House
All One Book One City events are free of charge.