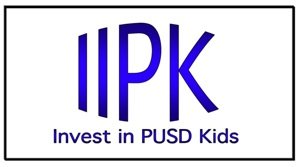 Invest in PUSD Kids (IIPK) – an organization of parents, teachers, and community supporters of public education – will hold its annual  Community Meeting  on Wednesday, May 18th  at 6:30   p.m. at the Corner Bakery Plaza, 345 South Lake Avenue in Pasadena.  This gathering  will provide participants with opportunities to learn about and get involved in efforts to support public education in Pasadena, Altadena, and Sierra Madre.
At the 90-minute forum will, IIPK leaders will discuss the  initiatives currently underway.
These include:
The Buy-in PUSD campaign that encourages local consumers to patronize businesses that support public schools.  http://www.buyinpusd.com/,
The 8th Guiding Principal campaign to get the City of Pasadena to make public schools a citywide priority as part of the update to its Master Plan http://investinpusdkids.org/8thGuidingPrincipleCampaign.aspx
The State Budget campaign to make sure that the state legislature provides adequate funding for California's public schools in order to avoid traumatic cuts to basic school programs
Meetings with elected officials in Pasadena, Sierra Madre, and Altadena to find more  more ways for our cities to partner with our schools.
According to Dawn O'Keefe, a PUSD parent and IIPK steering committee member, "These are tough economic times, but we have incredible human and institutional resources in our three communities of Pasadena, Altadena and Sierra Madre.  We urge people to join us at the Community Meeting and get involved." 
The meeting will take place at the PUSD "No Boundaries" Art Exhibition being held in the lovely gallery size space of the former Stein Mart Store in the Corner Bakery Plaza  at 345 S. Lake Avenue in Pasadena.   Parking will be readily available in "The Shops on Lake" parking structure in addition to street parking.