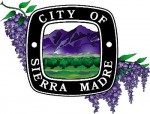 Press Release posted 5/12/15 – With the warm summer months upon us and kids out of school for the summer, it's time to hit the beach and pools for some fun. Come out on Monday, May 18th from 1:30 p.m. to 3:30 p.m. and Splash into Summer Safety with Waterworks Aquatics and the Sierra Madre Fire Department. This eventful day will take place at 611 E. Sierra Madre Blvd. in Sierra Madre.  See first-hand at what Sierra Madre firefighters and lifeguards do when a drowning occurs and how parents and babysitters can be prepared for a safe outing at any pool. A live demonstration of a "Mock" drowning water rescue will take place at 1:30pm with FREE recreational swim for the community to follow.  Specialized rescue equipment as well as activities and games will provide a unique learning opportunity for children and adults.
Drowning is the nation's number one killer of children under the age of 5 and it's the second leading cause of death from unintentional injuries for ages 1 to 14. Drowning can happen in bathtubs, mop buckets, toilets, and even in standing water as shallow as 2 inches. They happen year round!
With your assistance, we all can make a difference in a child's life by educating the public about the importance of adult supervision around all bodies of water, multiple barriers around pools and spas, as well as classes for children and adults.  Active adult supervision is the key to preventing these senseless tragedies.
Waterworks Aquatics Sierra Madre offers one 33 yard, 6 lane pool and one circular teaching pool that are both heated to 86-88 degrees year-round.  They provide Private, Semi-Private, Group, Parent and Me, Adult and Stroke Clinic swim classes. Waterworks also offers youth swim teams, summer swim camps, lap swimming, water aerobics, recreation swim, and a venue for birthday parties as well as facilitating aquatic therapy.
"The teaching methodology at Waterworks Aquatics is what differentiates us from other swim schools," said Jon Alpert, founder of Waterworks Aquatics. "We utilize an original instructional philosophy of teaching children to roll to their back for a breath rather than lifting their heads to breathe, which allows children as young as 18 months the capability to swim across the pool. The other key component is the use of a specialized muscle memory teaching technique, where students are taught stroke technique at a very young age."
With a commitment to "Learning it the Right Way, Right from the Beginning", Waterworks Aquatics has been voted the Best Swim School in Orange County for six consecutive years by the readers of Parenting OC Magazine.
For more information or to register for classes, please visit waterworksswim.com/sierramadre  or call 626.836.1200.
###