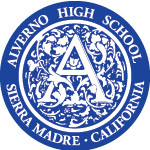 Article "Powered by Narrative Science and GameChanger Media. Copyright 2015. All rights reserved." – Clara Avila went 3 for 3 at the plate as Alverno Jaguars Varsity took home a 6-5 victory over Windward in eight innings at Glendale Sports Complex on Thursday. She singled in the fourth and sixth innings and tripled in the seventh inning. Katie Taix got the win for Alverno Jaguars Varsity despite allowing five runs over eight innings. She struck out 13, walked four and surrendered nine hits. Parker was the game's losing pitcher. She allowed six runs in 7 -2/3 innings, walked two and struck out 14. Windward jumped out to an early 1-0 lead in the top of the first. Windward's offense woke up as Newman tripled before Hobson singled, bringing home Newman. Alverno Jaguars Varsity got one-run boosts in each of the third, fifth and eighth. In the third, Alverno Jaguars Varsity scored on an RBI single by Cailen Rodriguez, scoring Cameron Martinez.
Additional info – Coming up next, the Jaguars battle the St. Anthony Saints (Long Beach, CA) in a non-league outing, on Thursday, May 28. Alverno will attempt to upgrade on its 21-4 season record. The Saints enter the outing with a 15-8 record after their 10-5 non-league win over Vasquez (Acton, CA).
Clara Avila was named the player of the game for Alverno.