Last Chance to Nominate for Sierra Madre Honors Awards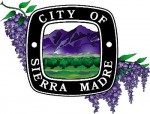 Posted 9/12/15 – The deadline for Sierra Madre Honors Awards nominations has been extended until 10am on September 14th.  Sierra Madre Honors Awards is the City of Sierra Madre's opportunity to recognize and honor the true treasures of Sierra Madre, its volunteers, City Commissioners, and employees. To nominate, simply e-mailDCostello@cityofsierramadre.com or drop off a short letter at City Hall listing qualifications of your nominee by 5:00 pm, Monday, September 14, 2015.
For more information, click here.