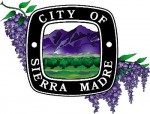 Press Release posted 10/23/15 – The City of Sierra Madre would like thank all the residents who have done their part to meet water conservation targets. Many residents have stepped up to the challenge by transforming their lawns with drought-resistant plants, reducing the water usage in their homes and diligently reporting water leaks.
To step up the City's efforts in turn, the Sierra Madre City Council held a Special Meeting on Monday, October 19th to discuss the City's most pressing water issues. Based on input from the public and staff recommendations, the Council reached consensus on the following key issues:
City staff has identified the 20 worst water mains throughout the water system in need of repairs. To begin to address the highest problem areas, the Council reached consensus to implement Phase 1 and 2 of the proposed emergency water main replacement program.
The City Council will consider a municipal code amendment to facilitate the collection of water citation fines on water bills. Water fines differ from penalties in that they do not appear on a customer's utility bill as a result of excess water use, but rather as direct consequence for specific conservation violations such as irrigating one's lawn outside of the prescribed watering days.
Staff will be contacting water customers who have exceeded their water conservation target by 30 or more units of water to offer assistance, such as providing a free water audit.  Additionally, the Council has authorized the assessment of higher penalties for repeat high water consumers.
One-time leak forgiveness. The City Council will be considering a new policy to make a one-time only adjustment to a water bill after a major water leak on private property.
Consideration of individual water meters for new multi-unit properties.
Additional water conservation measures including: prohibiting use of potable water for dust control for private construction projects and adopting state restrictions on watering within 48 hours of measurable rainfall.
The City Council did not vote on or enact any measures at Monday's meeting, but provided staff with specific recommendations and directions. Projects, code amendments and resolutions to change policy will come back to the Council at a later time for further review. To view the full report, please visit the City website at: www.cityofsierramadre.com.